Meet InteroBOT®
InteroBOT® emulates the spiders that Google, Bing  and other search engines use to crawl your site. This allows our digital marketing team to see your site exactly like the search engines do, identify opportunities for testing, and better predict search outcomes.
InteroBOT Nucleus®
InteroBOT® Nucleus gives our team a complete geospatial analysis of your site, visualizing the internal links and site architecture. This visualization allows us to see opportunities that can help improve your SEO performance and drive additional traffic volume, revenue, and profit.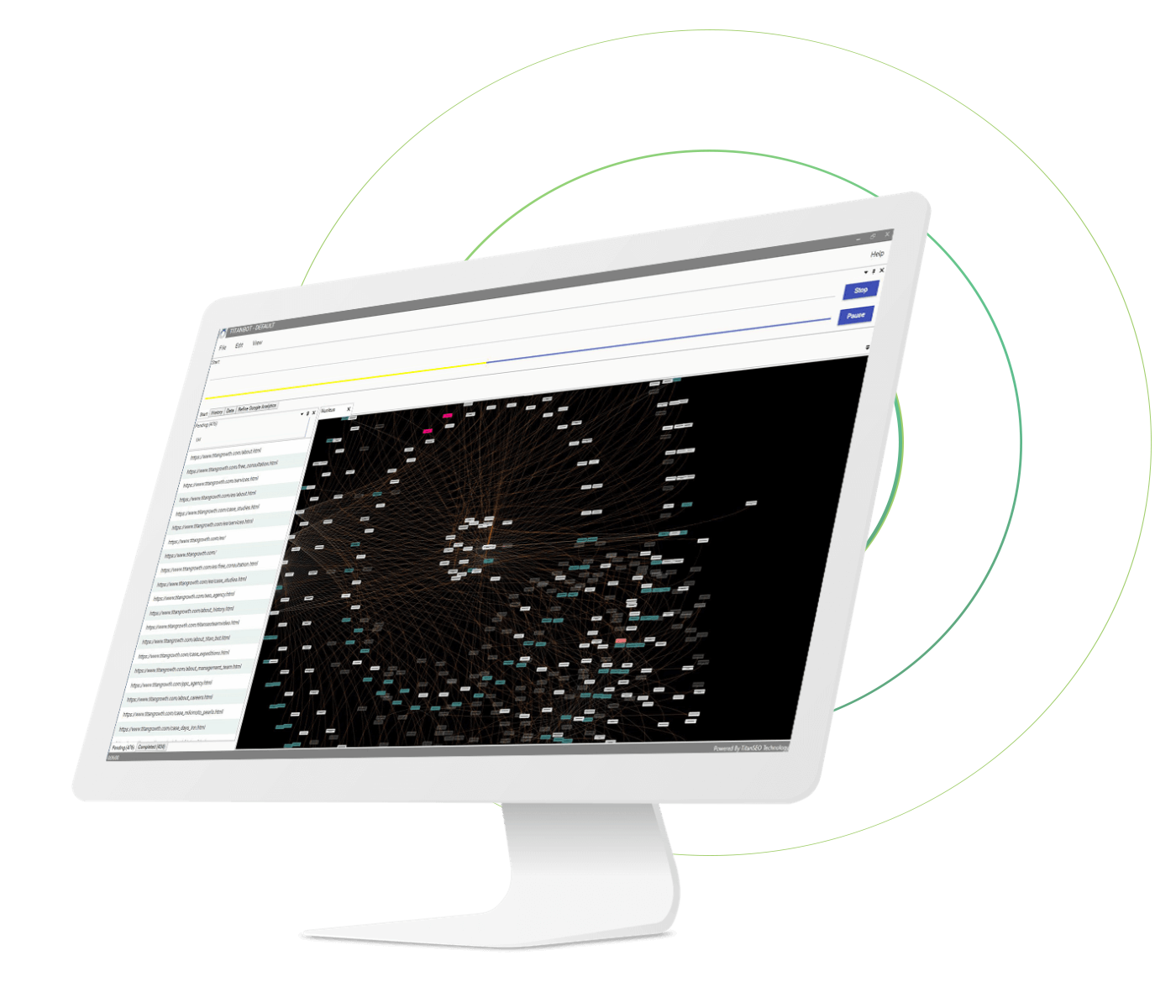 InteroBOT's Competitive Edge
Our tech-enabled solutions drive real growth for companies. See how InteroBOT creates a competitive wedge.
Complete Site Analysis
InteroBOT® emulates search engine behavior and is able to see what they see, giving our team of analysts insight into how search engines react to your site. This allows us to make more calculated updates that generate new rankings for your site, resulting in greater reach, increased market share and long-term revenue growth.
Discover Opportunities
By comparing data points from your website, competitor websites and the search result pages, our team can better determine the most effective ways to improve your search rankings.
Market Dominance
Stay ahead of the curve with InteroBOT® Mobile and Intero AI. We invest heavily in our technology to keep up with the ever-evolving search and digital landscape, giving our clients a competitive advantage.
"Intero Digital used their technology along with their advanced digital marketing strategies to create campaigns to help boost our most important markets."
Sr. Digital Marketing Manager, Travel Company
"We did our research and talked to several agencies. We chose to work with Intero Digital because of their team, experience and technology."
CMO, eCommerce Powersports Company
"Their team of experts coupled with their technology was impressive and why we initially chose to work with them."
Marketing Services Director, Luxury Resort Portfolio
"We interviewed a number of agencies and Intero Digital really stood out. Their proprietary technology was like nothing we had ever seen. We hired them and are glad we did!"
Director of eCommerce, Sports Apparel Brand
"We chose to work with Intero Digital because of their knowledge in new site launches, their overall experience and their advanced technology."
Sr. Digital Marketing Manager, SaaS Company
Ask us for an InteroBOT® Crawl & Analysis
The best way to appreciate the power of InteroBOT® and our tech-enabled growth strategies is to experience it yourself. During your complimentary analysis, we'll show you:
Real data on how your competition is doing

Where opportunities exist to increase revenue

An overview of strategies and techniques to improve

How many searchers there are for important keywords

InteroBOT® crawl of your site to look for coding issues

How long it will take to get results, as well as the associated costs
Let's Talk